Belated announcement of an update to the eScrum process template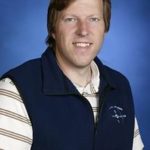 Brian
I apologize. I'm about a month late in getting out this announcement and promised I'd announce it as soon as it happened 🙁 It just slipped through the cracks of a very busy summer (I was on vacation at the beach the week it released :)).
The eScrum process template for Microsoft Team Foundation Server has been updated. You can download it here:
http://www.microsoft.com/downloads/details.aspx?FamilyID=55a4bde6-10a7-4c41-9938-f388c1ed15e9&DisplayLang=en
The primary change is that it now supports TFS 2008. In addition to that, there is a new and improved installation guide, the installation has been updated to work on Windows 2008 and Vista and some bugs have been fixed.
Hopefully this will be handy for those of you who've been wanting to update to TFS 2008 but waiting for an eScrum version that supports it.
Whenever I write about this tool, I always feel compelled to restate the positioning around it. The eScrum process template is a set of tools, reports and customizations for TFS that were developed internally at Microsoft for helping manage product development teams here that use Scrum methodologies. It is not an official product and is not supported. It is an "as-is" set of tools that we hope you will find useful (and we've seen that a fair number of customers do). eScrum is not developed by the Team System team and as such, updates are not always aligned with the broader Team System cadence. You need to evaluate your use of it with an understanding of these constraints. We hope you like it and if you have issues or requests, we are happy to forward them on to the team that develops it in hopes that they will incorporate the feedback into future updates.
Alternatively, there is another Team System based Scrum offering from Conchango. You may also find it appealing if you want to use Team System with a Scrum methodology. You can visit http://msdn.microsoft.com/en-us/vsts2008/aa718795.aspx to learn more about process templates available for Team System.
I'm very happy that the updated eScrum template is available as it unblocks TFS 2008 users. Good luck with it and please share your experiences.
Brian