MIX 09 Video: Making XML Really, Really Easy with Microsoft Visual Basic (Alex Turner, Lisa Feigenbaum)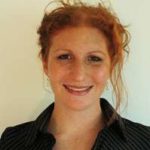 Lisa
Alex Turner presented VB XML yesterday here at MIX 09. Check out the video from his session!
Video link: https://channel9.msdn.com/events/mix
(The powerpoint slides are attached.)
Making XML Really, Really Easy with Microsoft Visual Basic 9 MIX09-T72M
Wednesday March 18 |11:55 AM–12:15 PM | San Polo 3401
By: Alex Turner Tags: Languages
See how Visual Basic 9 makes generating rich XML orders of magnitude easier than using text concatenation or an object model. Come learn how XML literals, embedded expressions, LINQ integration, automatic schema generation, and other XML-specific Visual Basic 9.0 features will transform your XML experience!
Visual Basic XML Deck – Turner.pptx