Announcing 10-4! Weekly video podcasts on Visual Studio 2010 and the .NET Framework 4.0 (Lisa Feigenbaum)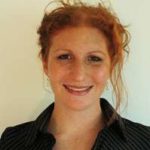 Lisa
The Visual Studio and .NET Framework evangelism team has announced 10-4, a new video podcast. 10-4 will feature different capabilities of Visual Studio 2010 and the .NET Framework 4.0 every week! To get the episodes, visit the show's new home on Channel9:
https://channel9.msdn.com/shows/10-4/
There you will also have the option to subscribe to the RSS feed of your choice, depending on the media format you're interested in.