Using BizTalk transform maps in Logic Apps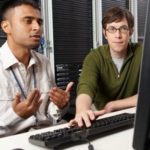 Developer
In this blog post, Sr. Consultant Larry Wall explains how to use BizTalk transform maps in Logic Apps.
---
I was recently working with a customer that has been using BizTalk Server 2016 for quite a while and they wanted to start using Azure Logic Apps for some of their processes. I will note here that they were not in the process of completely moving off of BizTalk, but instead were just moving a few of the simpler processes out of BizTalk and were curious to see what Logic Apps could do for them.
Continue reading here.