Windows Management Framework Install Failure and Investigation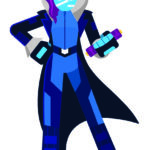 PowerShell Team
Since Windows Management Framework was released Oct. 2009, our customers have been excited about using PowerShell 2.0 on down-level OSes. Meanwhile, we also received feedback from both internal and external customersabout our product issues. One of them is WMF install failure followed by the mysterious "The update does not apply to your system" error message. It is a blocking issue for some customers since they cannot get WMF successfully installed and the error message does not help much with a fix.
1. Reinstall. In some cases WMF(KB968930) had already been deployed on the machine by the system administrators through Windows Server Update Services, but the customers were not aware of it. A more accurate error message here should be "The update already installed". Therefore, it is a good idea to check if the computer has this KB installed before manual installation.
2. Mismatch between OS and KB package. In this case, the errormessage is precisely the cause for install failure. On our download page, there is a list of WMF supported OSes. In addition, you need pick the right download package for your OS and processor architecture. Few months ago, we had a PowerShell expert complaining to us about not being able to install WMF in his Vista machine. We found the root cause was that the OS, Windows Vista without any SP (Service Package), is not supported. After SP got installed, WMF can install without any problem.
Although almost all the WMF install failures can be traced to the above two causes, you might encounter install failures beyond the reasons we are talking here. Then here is a good resource to get started.
Xin Li
Windows PowerShell Team