Updates from Tech.Ed 09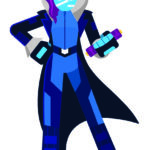 PowerShell Team
I am not attending Tech.Ed but I am getting updates from my friends. PowerShell team is very excited about the offering we have for Tech.Ed this year… frankly, what is the best way to save money on your IT Infrastructure… Use PowerShell v2 and automate you tasks. PowerShell v2 is getting good focus in the keynote addresses and demos this year
A few highlights:
Bill Veghte's Keynote specifically called out

PowerShell v2 and it's important to Windows in the areas of automation and Scripting

Mark Russinovich's demos during the Keynote covered

PowerShell v2 remoting and the ISE.

Iain McDonald's talk during the Keynote our investments in management – specifically the Importance of PowerShell V2. He also talked about the new AD UI, layered on PowerShell.
Other Interesting stuff from Tech.Ed
Pictures of PowerShell Dinner are here
Scripting Guys booth at Tech.Ed was giving free T-shirts and other stuff… but not to everyone – Go to Twitter to find out
And these Tech.Ed online videos are also cool (some are from 2008)
Creating the Customized Administrative Console Using PowerShell: A How-To Guide
PowerShell Universal Code Execution Model
Thanks
Osama Sajid [MSFT]