Attention all humorless technaheads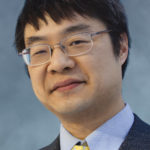 Raymond
My colleagues over on the MSDN side of the company tell me that the feedback on MSDN Library and Dev Center generally fall into four categories:
My laptop crashed. Windows sucks!
Microsoft sucks!
Can you fix my code?
Check out this male enhancement product.
And then this happens.
Feedback submitted on 03/25/2015 for Create Personality

YADA YADA YADA!!! BOTTOM LINE YOU TECHNAHEADS HAVE FORGOTTEN HOW TO HAVE FUN ON YOUR COMPUTERS! […] TAKING AWAY THE CAT ASSISTANT IN OFFICE IS TOTALLY ASININE!! WTF GUYS!!! WHAT HAPPENED TO YOUR CREATIVITY AND HUMOR???
So somebody misses the cat assistant. Still no love for Clippy, though.
Bonus chatter: Although they are probably talking about Links the Cat, part of me wishes they were talking about Earl the Cat. What, you don't know who Earl the Cat is? Here's what he looks like.
I smell help in the air.

Name: Earl

Use Earl to relieve your Office headaches.
Recommended adult dose should not exceed 8 hours per day.