A little cheat in my Tiger Beat photo homage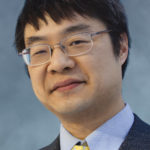 Raymond
One thing nobody has called out in my tribute to the Bill Gates Tiger Beat photo, either because it was too subtle or too obvious, is that the photo is actually a mirror image. The arrangement of furniture in the room was not correct: The big table was on the wrong side of the room. It was also too heavy to move around, so we cheated. We staged the entire picture as a mirror image, flipping the Windows screen shot. And then back in the virtual darkroom, Ariel flipped the photo to put the furniture on the correct side of the photo.
Here are the clues in the photo:
The SONY logo on the monitor.
The Multiscan G500 and Trinitron branding on the monitor.
The Microsoft logos on the binder on the table.
The arrows on the recycle bin propping open the door.
Chatter: The day after I put this article into the queue (which makes it visible to Microsoft employees), somebody posted a comment pointing it out. Coincidence? You decide.