A bar on Microsoft main campus? What should we call it?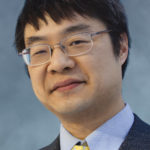 Raymond
When my colleagues discovered that Seattle bar Spitfire is opening a bar on the main Microsoft campus, a quick game of Name that bar sprung up. (Todd Bishop has his suggestions.)
Here are some names we came up with:
Though I suspect they'll just call it Spitfire.
Sidebar: Although alcohol is available at many company-sponsored social events, there is no pressure to drink an alcoholic beverage, and people don't even notice one way or the other. (Just like nobody notices that you had the vegetarian appetizers and avoided the meat ones.)