.NET Framework November 2018 Preview of Quality Rollup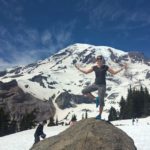 Tara
Today, we are releasing the November 2018 Preview of Quality Rollup.
Quality and Reliability
This release contains the following quality and reliability improvements.
CLR
Addressed an issue with KB4096417 where we switched to CLR-implemented write-watch for pages. The GC will no longer call VirtualAlloc when running under workstation GC mode.

[

685611

]
SQL
Provides an AppContext flag for making the default value of TransparentNetworkIPResolution false in SqlClient connection strings.

[

690465

]
WCF
Addressed a System.AccessViolationException due to accessing disposed X509Certificate2 instance in a rare race condition to defer the service certificate cleanup to GC. The impacted scenario is WCF NetTcp bindings using reliable sessions with certificate authentication.

[

657003

]
Note: Additional information on these improvements is not available. The VSTS bug number provided with each improvement is a unique ID that you can give Microsoft Customer Support, include in StackOverflow comments or use in web searches.
Getting the Update
The Preview of Quality Rollup is available via Windows Update, Windows Server Update Services, and Microsoft Update Catalog.
Microsoft Update Catalog
You can get the update via the Microsoft Update Catalog. For Windows 10, .NET Framework updates are part of the Windows 10 Monthly Rollup. The following table is for Windows 10 and Windows Server 2016+ versions.
Product Version
Preview Quality Rollup KB
Windows 10 1803 (April 2018 Update)
Catalog
4467682
.NET Framework 3.5, 4.7.2
4467682
Windows 10 1709 (Fall Creators Update)
Catalog
4467681
.NET Framework 3.5, 4.7.1, 4.7.2
4467681
Windows 10 1703 (Creators Update)
Catalog
4467699
.NET Framework 3.5, 4.7, 4.7.1, 4.7.2
4467699
Windows 10 1607 (Anniversary Update)
Catalog
4467684
.NET Framework 3.5, 4.6.2, 4.7, 4.7.1, 4.7.2
4467684
The following table is for earlier Windows and Windows Server versions.
>
Product Version
Preview of Quality Rollup KB
Windows 8.1
Windows RT 8.1
Windows Server 2012 R2
Catalog
4467226
.NET Framework 3.5
Catalog
4459935
.NET Framework 4.5.2
Catalog
4459943
.NET Framework 4.6, 4.6.1, 4.6.2, 4.7, 4.7.1, 4.7.1, 4.7.2
Catalog
4467087
Windows Server 2012
Catalog
4467225
.NET Framework 3.5
Catalog
4459932
.NET Framework 4.5.2
Catalog
4459944
.NET Framework 4.6, 4.6.1, 4.6.2, 4.7, 4.7.1, 4.7.1, 4.7.2
Catalog
4467086
Windows 7
Windows Server 2008 R2
Catalog
4467224
.NET Framework 3.5.1
Catalog
4459934
.NET Framework 4.5.2
Catalog
4459945
.NET Framework 4.6, 4.6.1, 4.6.2, 4.7, 4.7.1, 4.7.1, 4.7.2
Catalog
4467088
Windows Server 2008
Catalog
4467227
.NET Framework 2.0, 3.0
Catalog
4459933
.NET Framework 4.5.2
Catalog
4459945
.NET Framework 4.6
Catalog
4467088
Previous Monthly Rollups
The last few .NET Framework Monthly updates are listed below for your convenience: