What's new in Azure DevOps Sprint 151 + Microsoft Build announcements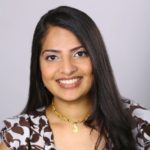 Anisha
Sprint 151 finished rolling out to all organisations end of last week and you can check out all the cool features in the release notes. Here is just a snapshot of some of the features that you can start using today, as well as some of the key announcements that we made at Microsoft Build last week.
Azure Boards app from the GitHub Marketplace
The new Azure Boards app in the GitHub Marketplace streamlines the acquisition and configuration of Azure Boards for your GitHub repositories, allowing you to monitor and link code activity with work items. To get started, install the app from the GitHub Marketplace in your GitHub account or organization. Check out the announcement blog post here. You can also see the GitHub & Azure Boards documentation for more information.
Azure Pipelines app for Microsoft Teams
You can now easily monitor Azure Pipelines and approve releases in Teams. In addition, you can manage subscriptions for completed builds, releases, pending approvals and get notifications for these events in your Teams channels. To get started, install the Azure Pipelines app from the Microsoft Teams app store.
Microsoft Build announcements
These are just the tip of the iceberg, and there is plenty more that we've released in Sprint 151. Check out the full list of features for this sprint in the release notes.