Announcing the Newest Xamarin MVPs!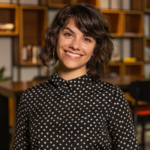 Jayme
The Xamarin MVP title is awarded to outstanding community leaders who demonstrate exemplary commitment to helping others get the most out of their experience with Xamarin by sharing their passion, real-world knowledge, and technical expertise with developers all over the world. These contributions to the mobile developer community include, but are not limited to:
Writing great articles, books, and blog posts
Sharing and building amazing plugins and components
Presenting at developer user groups, conferences, and online
Contributing to the open source developer community
Actively growing their local Xamarin community through organizing user groups meetups, Xamarin Dev Days, Code Camps, and other developer events
Helping developers online through our forums, on Twitter, and Stack Overflow, as well as other online social channels
And shipping totally awesome and beautiful native iOS, Android, and Windows apps!
Today, please join us in congratulating these outstanding community leaders on becoming Xamarin MVPs! Thank you for your hard work and dedication to the mobile .Net/C# developer community. We appreciate it, and we know our developers do too.
Want to become a Xamarin MVP?
If you're already making awesome contributions to the mobile developer community or know someone who is, get nominated or make a nomination by simply filling out this evaluation form.
The Xamarin MVP program runs all year long and comes with great benefits, so there has never been a better time to get out there and get active with your local Xamarin Community!