.NET Framework October 2020 Cumulative Update Preview for Windows 10 2004 and Windows Server, version 2004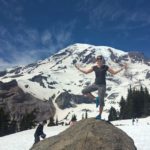 Tara
Yesterday, we released the October 2020 Cumulative Update Preview for .NET Framework.
Quality and Reliability
This release contains the following quality and reliability improvements.
SQL
Addressed an issue in System.Data.SqlClient where querying string columns would fail if the database had a Kazakh collation.
WPF1
Addressed a regression from a previous update, arising when two HostVisual elements disconnect at the same time.
Addressed a crash and/or hang when typing into a TextBox in a WPF app, when the OS feature "use text cursor indicator" is enabled.
1 Windows Presentation Foundation (WPF)
Getting the Update
The Cumulative Update Preview is available via Windows Update and Microsoft Update Catalog.
Microsoft Update Catalog
You can get the update via the Microsoft Update Catalog. For Windows 10, NET Framework 4.8 updates are available via Windows Update and Microsoft Update Catalog. Updates for other versions of .NET Framework are part of the Windows 10 Monthly Cumulative Update.
**Note**: Customers that rely on Windows Update will automatically receive the .NET Framework version-specific updates. Advanced system administrators can also take use of the below direct Microsoft Update Catalog download links to .NET Framework-specific updates. Before applying these updates, please ensure that you carefully review the .NET Framework version applicability, to ensure that you only install updates on systems where they apply.
The following table is for Windows 10 and Windows Server 2016+ versions.
Product Version
Cumulative Update
Windows 10 2004 and Windows Server, version 2004
.NET Framework 3.5, 4.8
Catalog
4580419
Previous Cumulative Updates
The last few .NET Framework updates are listed below for your convenience: