What's New in Azure DevOps Docs For October?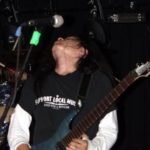 Abel
What's new for October1, 2020 – October 31, 2020
Hey hey! New docs have dropped for Azure DevOps for the month of October. What has changed? Oh, just things like…
Remove, delete, or restore work items
Use the Cross-platform CLI for Azure DevOps using personal access tokens (PATs)
…and much more!
To see a full list of all the docs that have changed for October 2020, check this out
Azure DevOps docs: What's new for October 1, 2020 – October 31, 2020