2012 Scripting Games Guest Commentators Announced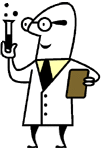 Dr Scripto
Summary: The guest commentators for the 2012 Scripting Games are announced today.
Microsoft Scripting Guy, Ed Wilson, is here. Today I am proud to announce the guest commentators for this year's Scripting Games. This group volunteered to write answers and commentaries to go along with their answers for the 20 events that make up the 2012 Scripting Games. So now, without further ado…here are the 2012 Scripting Games guest commentators.
Trevor Sullivan
Trevor is a pursuer of all types of knowledge, and is particularly passionate about technology and technical communities. He has been working primarily with Microsoft solutions since 2004. Trevor has received public recognition from Microsoft for his contributions to the Windows PowerShell community, and he has also written several guest blogs for the Hey, Scripting Guy! Blog. One of his more notable achievements is the release of the PowerEvents module for PowerShell, which is available on CodePlex.

Arnaud Petitjean
Arnaud is an author, speaker, system engineer, and trainer. Arnaud is the founder of the French-speaking Windows PowerShell Community. He specializes in managing VMware (by using Windows PowerShell and PowerCLI) and in desktop virtualization.
Website: www.PowerShell-Scripting.com
Rich Prescott
Rich is currently working as a Windows Engineer for a market-leading global financial services firm in New York City. He started learning Windows PowerShell in 2009 while he was working as a desktop engineer. He is an author for the Microsoft TechNet Wiki. He is also a moderator on the Official Scripting Guys Forum, and he recently received the Microsoft Community Contributor award.
Personal blog: Engineering Efficiency
Microsoft blog: WikiNinjas – Official Blog of TechNet Wiki
Microsoft profile: Rich Prescott on TechNet
Twitter: @Rich_Prescott
Jeremy Engel
Jeremy works in the health care industry as a lead systems engineer and architect, promoting new technologies and helping drive their acceptance and implementation. Being a fanatic of efficiency and automation, he also focuses on developing programs and scripts to ease the burden of administration for himself, his colleagues, and the community. His most notable contribution thus far is the PowerShell Module for DHCP. He is currently working on releasing a multitude of other modules and scripts.
He is a great admirer of the Windows PowerShell community and is honored to be a judge for this year's Scripting Games. He wishes all the contestant's happy scripting and good luck! Jeremy's proudest contributions to this world are his three wonderful children, who together with his beautiful wife live in the bustling metropolis of Oak Ridge, North Carolina.
Michael Frommhold
Michael is a senior premier field engineer for Microsoft Germany. His technology foci are Active Directory, development (.NET, PoSh, VBS) and platforms. Apart from supporting customer Active Directory infrastructures, he provides workshops and customized knowledge transfers to teach customers how to implement coding and scripting against Active Directory and platform technologies.
Tome Tanasovski
Tome is a Windows engineer for a market-leading global financial services firm in New York City. He is the founder and leader of the New York City PowerShell User group, a blogger, and a regular contributor to the Official Scripting Guys Forum. In 2011, he became a cofounder of the NYC Techstravaganza, coauthored the Windows PowerShell Bible, and received the title of Honorary Scripting Guy from the Hey, Scripting Guy! Blog. Tome has also received the MVP award in Windows PowerShell from Microsoft for the last two years.
Jeffery Hicks
Jeffery is a Microsoft MVP in Windows PowerShell, Microsoft Certified Trainer, and an IT veteran with 20 years of experience—much of it spent as an IT consultant specializing in Microsoft server technologies. He works today as an independent author, trainer, and consultant. Jeff writes the popular Prof. PowerShell column for MPCMag.com, and he is a regular contributor to SMB IT Simplified and the Petri IT Knowledgebase. Jeff is a regular speaker at conferences, such as TechEd, and he often speaks about Windows PowerShell, Active Directory, Group Policy, and anything else than can make IT Pros more efficient and productive.
Richard Siddaway
Richard has been working with Microsoft technologies for over 22 years, and he spent time in most IT roles including analyst-programmer, server administration, support, DBA and architect. He has been interested in automation techniques (including automating job creation and submission on mainframes many years ago!). He has used VBScript and WMI since it became available on NT 4. Windows PowerShell caught his interest when he first heard about it and he has been using it since the early beta versions.
He founded and runs the UK PowerShell User Group, and he is a Windows PowerShell MVP. He has given numerous talks about Windows PowerShell at various events in the UK, Europe, and the USA. He is a frequent speaker for Windows PowerShell user groups worldwide. He has a number of articles published about Windows PowerShell, including expert commentary's on the Microsoft Scripting Games for which he has been a judge for the last two years. Windows PowerShell in Practice (Manning) was published in June 2010 and he is currently finishing PowerShell and WMI (Manning) to be published in 2012. Another book about Windows PowerShell 3.0 will be published towards the end of 2012.
Blogs:
Richard Siddaway's Blog: Of PowerShell and Other Things
PowerShell for Windows Admins
IT Knowledge Exchange: Get Answers from Your Peers
Sean Kearney
Sean "The Kraken" Kearney is an infrastructure support analyst, Microsoft MVP in Windows PowerShell, and member of the Springboard Technical Experts Program. He is also one of this year's first ever Honorary Scripting Guys and the mystery persona behind The BATCHman and Cmdlet. He is presently writing a book about Windows PowerShell.
He is so passionate about Windows PowerShell that he tried naming a pet gerbil "Cmdlet," and then he attempted to use a Get-Wheel | Invoke-Run on it. We have been advised that he is also barred from any caffeinated beverages when he is presenting due to "The Edmonton Affair" at TechDays Canada.
Boe Prox
Boe is currently a senior systems administrator with BAE Systems. He has been in the IT industry since 2003, and he has been working with Windows PowerShell since 2009. Boe looks to script whatever he can, whenever he can. He is also a moderator on the Official Scripting Guys Forum. Check out his current projects published on CodePlex: PoshWSUS and PoshPAIG.
Blog: Learn PowerShell | Achieve More
Guest posts on Hey, Scripting Guy! Blog
Twitter: @proxb
Jonathan Medd

Jonathan has been working with IT infrastructure products since 1997. A few years ago, he discovered Windows PowerShell, and he now cohosts the Get-Scripting PowerShell podcast. Since April 2010, he has been a Microsoft MVP for Windows PowerShell, and in 2011 was honored as a VMware vExpert. He is co-author of VMware vSphere PowerCLI Reference.
Chad Miller
Chad is a senior manager of database administration at Raymond James Financial. Chad has worked with Microsoft SQL Server since 1999, and he has been automating administration tasks by using Windows PowerShell since 2007. Chad is a Windows PowerShell MVP and the project coordinator and developer of the Windows PowerShell-based CodePlex project, SQL Server PowerShell Extensions (SQLPSX). Chad leads the Tampa PowerShell User Group, and he is a frequent speaker at users groups, SQL Saturdays, and Code Camps.
Blog: Sev17—SQL Server, PowerShell, and so on
Twitter: @cmille19
Lee Holmes
Lee is a senior software engineer on the Microsoft Windows PowerShell team, and he has been an authoritative source of information about Windows PowerShell since its earliest betas. He is the author of the Windows PowerShell Cookbook, Windows PowerShell Pocket Reference, and the Windows PowerShell Quick Reference.

Blog: Precision Computing
Twitter: http://www.twitter.com/Lee_Holmes
LinkedIn: http://www.linkedin.com/pub/lee-holmes/1/709/383
Thomas Lee
Thomas is an IT Pro with over 40 years experience. He's a WindowsPowerShell MVP, and he is very busy writing, consulting, and training for some of the key Microsoft technologies, including Windows PowerShell, Lync, and Windows Server and client. In his spare time, he lives in a small cottage in the UK with his wife, daughter, and a nice wine cellar. He has a large collection of Grateful Dead live recordings (which are managed, of course, by using Windows PowerShell).
Blogs:
Under The Stairs
PowerShell Scripts Blog
Twitter: @doctordns
Gary Siepser
Gary is a premier field engineer (PFE) in Customer Services and Support (CSS) at Microsoft. He works with customers that have a limited technology focus, and he helps premier support customers get the most from their Microsoft infrastructure. He used to be a messaging PFE, supporting Exchange Server, and he is a Microsoft Certified Master in Exchange 2007. But he has morphed to 100% Windows PowerShell support engagements.
He delivers premier workshops and provides services such as custom-scoped onsite Windows PowerShell knowledge transfer and sample solutions to help customers solve their needs. He is the Windows PowerShell tech lead within his PFE organization, and he focuses on IP development, internal readiness, and Train-the-Trainer (TTT); recruits instructors; and promotes Windows PowerShell throughout PFE and by proxy to customers.
Blog: Gary's $this and that about PowerShell and Exchange
Microsoft Services Premier Support site
Shane Hoey
Shane's scripting experience started when Windows XP was the new kid on the block, and he soon found himself scripting on a daily basis with VBScript, WMI, and ADSI. Fast forward to the Scripting Games 2009—he finally discovered Windows PowerShell, and he has been hooked ever since. One of the things he likes most about Windows PowerShell is its ability to easily automate tasks.
Twitter: @shanehoey
Aussie PowerShell Usergroup
Kirk Munro
Kirk is a five-time recipient of the Microsoft Most Valuable Professional (MVP) award for his deep involvement with the Windows PowerShell community. He has worked in the IT industry for more than 15 years, with the last five years focused 100% on Windows PowerShell and software solutions that use Windows PowerShell. He currently works at Devfarm Software as Product Manager for the PowerWF and PowerSE products.
When he's not working on PowerWF and PowerSE, Kirk spends his time working with Windows PowerShell in the community. He is the president of the PowerShellCommunity.org site, a central hub for all things PowerShell. He is also a frequent blogger, and he presents at conferences, launch events, and user group events whenever he gets the opportunity.
Blog: Poshoholic: Totally addicted to PowerShell
Twitter: https://twitter.com/Poshoholic
Linked-in profile: http://www.linkedin.com/in/kirkmunro
Facebook profile: http://www.facebook.com/kirk.munro
Personal profile: http://poshoholic.com/about
Chris Bellee
Chris is a premier field engineer (PFE) based in Sydney, Australia. He teaches many Windows PowerShell workshops and custom classes, as well as works on IP development that's delivered worldwide to Microsoft Premier Customers. He also trains and certifies other field engineers to deliver Windows PowerShell workshops in the APAC region.
Chris is also a directory services PFE with a passion for helping customers monitor and automate their Active Directory infrastructure. He has developed many sample Windows PowerShell solutions for customers to enable them monitor and manage Active Directory.
Having previously worked as a systems engineer, Chris has extensive experience developing solutions by using a variety of languages other than Windows PowerShell, such as VBScript, Perl, JavaScript, and C# to aid his daily tasks.
Tobias Weltner
Dr. Tobias Weltner is Germany's first Windows PowerShell MVP. Tobias trains and coaches enterprises throughout Europe and helps IT Pros and administrators understand, leverage, and love the Power of PowerShell. He also shares his knowledge on PowerShell.com, and he regularly airs webcasts about exciting Windows PowerShell topics such as multithreading and performance.
As a software developer, he created scripting IDEs to make scripting easier, such as Systemscripter (VBScript), the first graphical IDE for PowerShell (PowerShellIDE), and the award-winning PowerShellPlus, which is now part of Idera, Inc. He provides consultant services to enterprises (Windows PowerShell-enabled applications and solutions). As a Rotarian, Tobias is the youth exchange officer, and he enjoys organizing the world-wide youth exchange. He also likes diving and climbing and is curious to discover new things.
Email: tobias.weltner@email.de
PowerShell.com
Marco Shaw
Marco has been in the IT industry for almost 15 years, and he is currently working for the IT consulting company CGI. He supports Windows servers and Linux, and he enjoys the various daily challenges he faces. He is a five-time recipient of the Microsoft MVP award for his support of Windows PowerShell online and offline communities.
Thanks to all of our guest commentators. I invite you to follow me on Twitter and Facebook. If you have any questions, send email to me at scripter@microsoft.com, or post your questions on the Official Scripting Guys Forum. See you tomorrow. Until then, peace.
Ed Wilson, Microsoft Scripting Guy