Azure IoT Edge Jenkins plugin is now generally available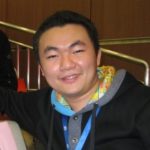 Jun
Today, we happy to announce that Azure IoT Edge Jenkins plugin is now generally available!
As we all know, Jenkins is a popular open source automation server supporting continuous integration as well as continuous delivery. Azure IoT Edge is a fully managed service built on Azure IoT Hub. Deploy your cloud workloads—artificial intelligence, Azure and third-party services, or your own business logic—to run on Internet of Things (IoT) edge devices via standard containers. By moving certain workloads to the edge of the network, your devices spend less time communicating with the cloud, react more quickly to local changes, and operate reliably even in extended offline periods.
With the generally availability of Azure IoT Edge Jenkins plugin, IoT Edge developers could easily set up their CI/CD workflow for their Azure IoT Edge solution. There are now 4 types of tasks for your Azure IoT Edge solution CI/CD workflow.
Build task
Build task could help build Azure IoT Edge Solution into container images.
Push task
Push task could help push Azure IoT Edge Modules into Docker Registry.
Generate Deployment Manifest task
Generate Deployment Manifest task could help generate the final Deployment File from *.template.json file.
Deploy task
Deploy task could help deploy the Azure IoT Edge Solution to the devices at the edge.
Is that cool? Don't hesitate to have a try on Azure IoT Edge Jenkins plugin! Azure IoT Edge Jenkins plugin makes it easy to setup a modern CI/CD workflow. And yes! We'd like to listen to your feedback!
One more thing. If you are using Azure DevOps, you could also try to create a CI/CD pipeline for IoT Edge with Azure DevOps Projects.